Bead Breaker Blade
The bead breaker blade is attached to the side of the tyre changer, and it's one of the most essential steps in changing a tyre. Every tyre has a bead that runs along the edge of the tyre. Wheels have a small groove that secures the bead, so the tyre can safely inflate. Once caught, the bead is difficult to remove without the proper tools. Attempting to do so will probably tear or weaken the structural integrity of the tyre.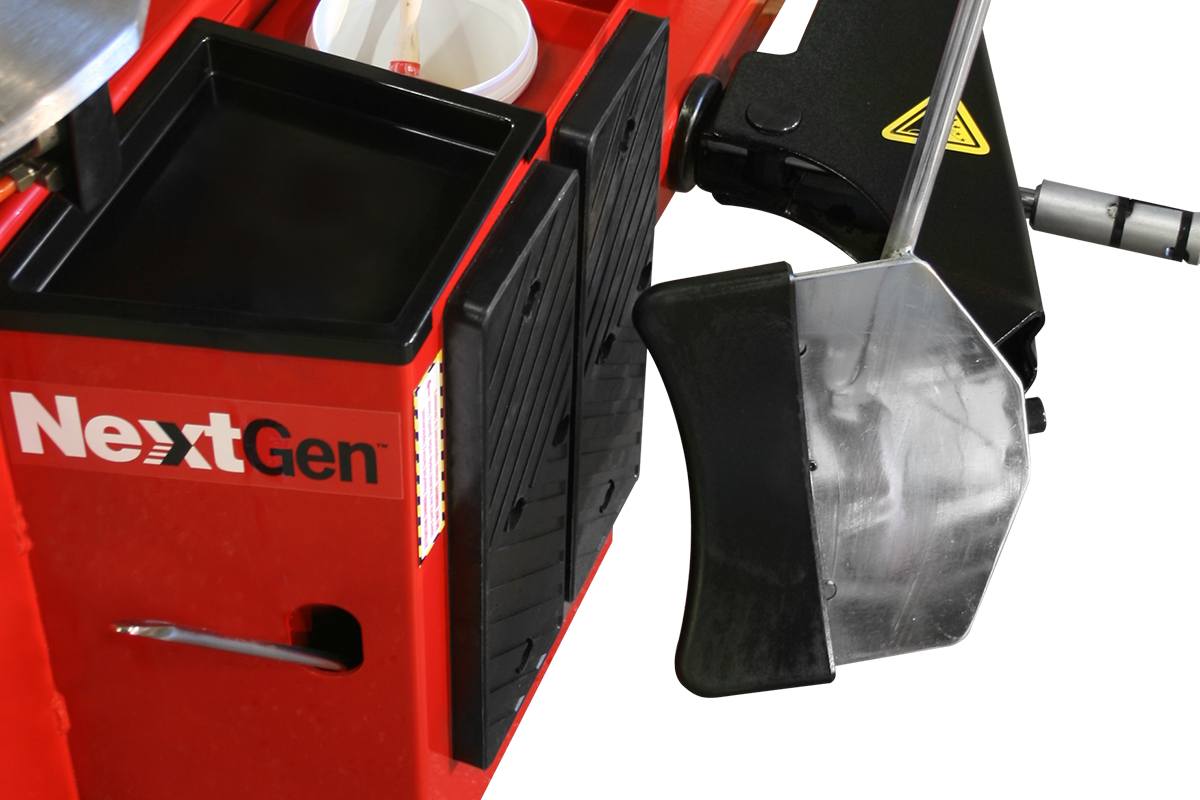 Ranger's bead breaker blade makes the job of breaking a tyre bead look easy. The pneumatic-powered blade penetrates through the toughest beads without a problem, and some tyre changer models have blades feature hands-free operation. However, if done incorrectly, breaking a tyre bead can tear tyres or mar expensive wheels. In the past, a blade would sometimes get stuck inside the tyre. Only Ranger features an improved bead breaker blade design that protects your equipment, as well as your customers' property. This is done with a spring-loaded alloy steel wedge that safely keeps the blade from entering too far into the tyre. Once the blade has entered past the point of the bead, the spring will snap back and take the blade with it. The breaker blade is protected by a non-marring polyurethane sheath. In the past, stiff tyre walls could rip these sheaths off, but Ranger makes sure the sheath is secure over the blade.
At no time will any steel make contact with the rubber of your tyre, so there's almost zero chance of the blade ripping the tyre (as long as the blade is operated correctly). This feature is a Ranger exclusive and is built into every tyre changer we make.