Community
Dave Kindig is one of the most fun and genuine car show hosting personalities out there. He's also a longtime BendPak fan (and he loves to talk about his car lift) who knows many of our employees by name. When you work with Dave, he remembers. He loves his HDS-14 four-post lift, and he seemed happy to talk about it too:
We have a ton of great equipment from BendPak... this particular BendPak lift is able to lift 14,000 pounds, and it also has two rolling lifts, so we're able to bring the vehicle completely off the ramps and access anything we need to do suspension-wise. This thing comes in real handy.
He topped off our interview with a nice bit of flare:
We specialize in bitchin' rides, and that takes killer equipment. That's why this is my BendPak.
It's a lot easier to be in the manufacturing and marketing business when the people we work with are more than happy to approach us to help market a car lift or two. If you've seen his hit show Bitchin' Rides, his sense of humor and lighthearted approach to work makes him infinitely watchable.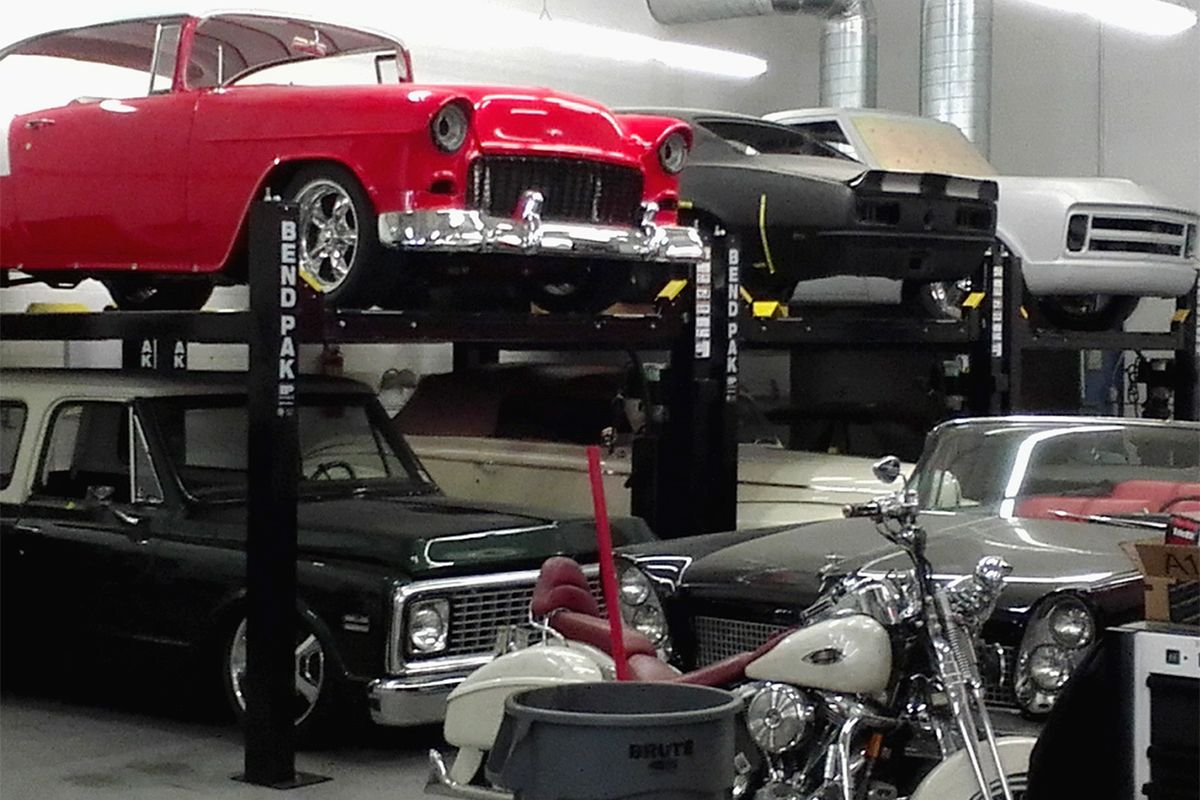 Nothing Dave does feels staged. The money he makes with his shop comes from the work he does for his clients. He's very hands-on. Even when he buys a project for his own enjoyment and/or resale, the only way for them to turn a profit in real life is to turn a profit on each individual project. To see how our car lift series help him and his crew, be sure to tune into Bitchin' Rides on Velocity Channel.