Community
Mark Worman is just the no-nonsense, old-school, get-it-done, no-holds-barred kind of guy we like to work with. A killer work ethic and no room or mind for dilly-dallying—that's what makes a business run, and Mark takes it all to the next level. So, naturally he would want an automotive equipment brand that "thinks" (if these lifts could talk!) like he does. BendPak is proud to give Mark and the boys what they need, so they can provide their clients with what they want.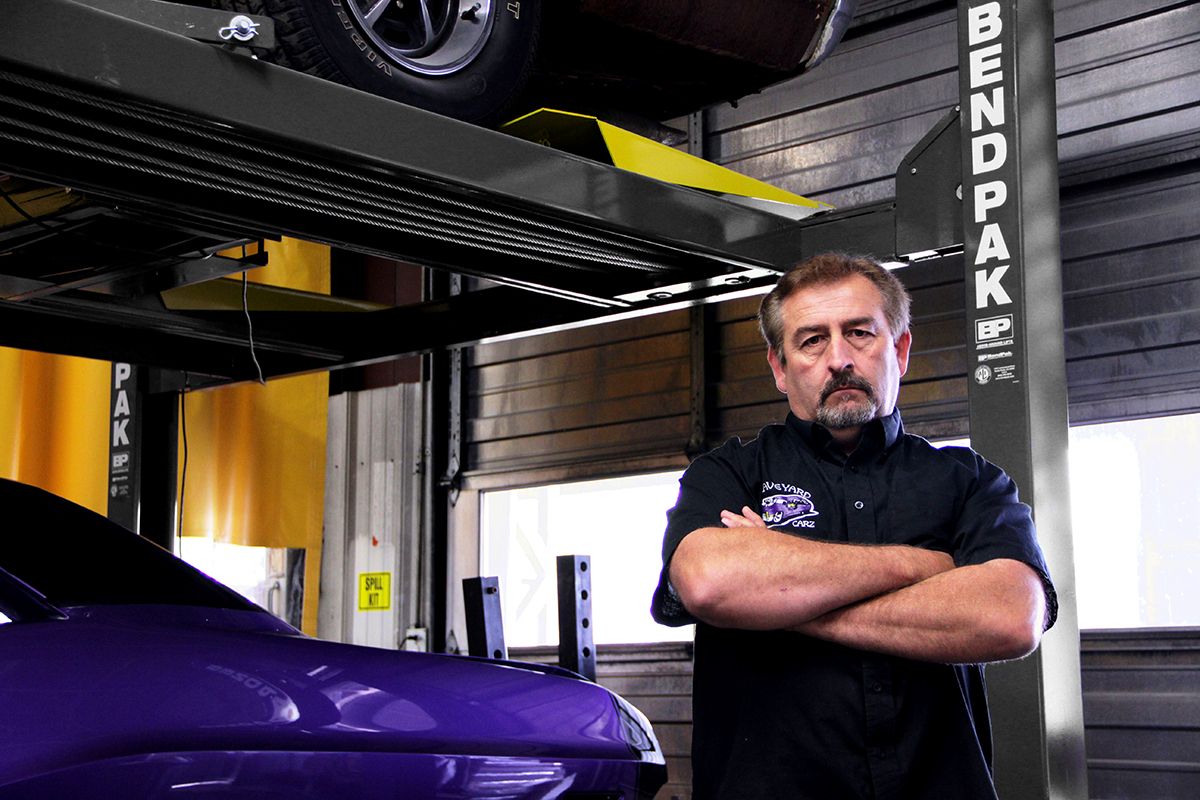 The folks at Graveyard Carz on Velocity Channel only work with the most beat-up MOPAR vehicles in the world. If it needs a paint job or a moderate touch-up, he won't touch it. It has to be ripped up and utterly destroyed. He and his team demand all original parts down to nearly impossible-to-find and out-of-production bolts, and the guys have more than their fair share of arguments along the way. (Mark has a hilarious mean streak too—don't get caught being bald around him, that's for dang sure.) Frankly, sometimes it's hard to feel the love between these guys in the crew, but we know it's there. Mark is a loving guy, and he certainly loves his lifts. He offers this ringing endorsement of his BendPak lift lineup:
But Mark loves us—that much is clear. He offers this ringing endorsement of his BendPak​ equipment:
We have two kinds of lifts. We have a [four-post lift], which we use mostly to store the vehicles, as well as doing oil changes and transmission services. The side-by-side BendPak car lifts [aka two-post lift]... we use those to raise the cars up in the air, so we can assemble the bottom of them once they come out of the body and paint shop. We also use them to lower the cars down, emulating the original factory assembly of marrying the engine and transmission together with the car. Each car lift has proven to be an invaluable tool to Graveyard Carz.