Company
Our story begins in 1965 with the opening of Quality Machine & Associates (QMA). The new business, wholly owned and operated by Don Henthorn, quickly gained a reputation as the premier manufacturer specializing in precision machine work and servicing customers like Rocketdyne, Rockwell and Hughes Aircraft. In 1979, QMA began development on its newest project—a hydraulic tubing bender designed for muffler shops. They settled on the brand name BendPak (originally hyphenated as "Bend-Pak"), and a legend was born.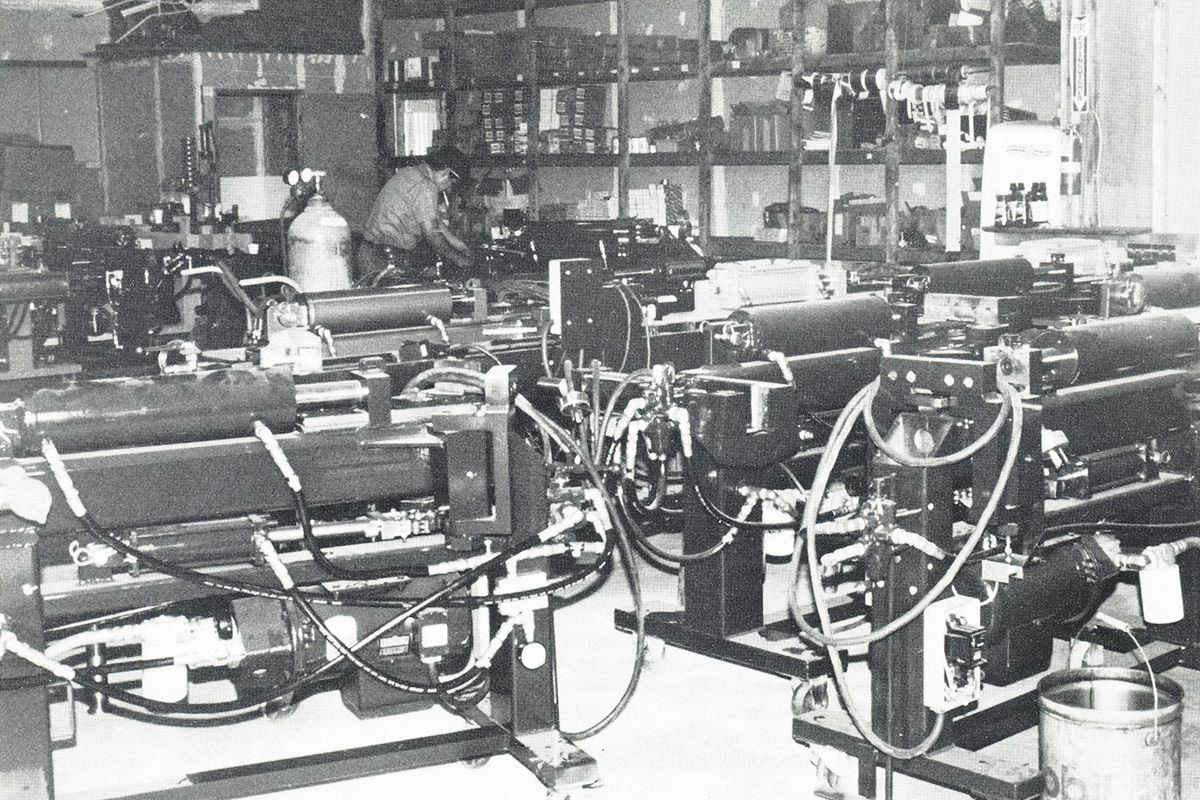 Quality Machine Associates (QMA) Pipe Benders
Today, BendPak is the world's leading producer of ​automotive lifts, pipe benders, air compressors and shop equipment, with a worldwide commitment to never settle. The BendPak brand is globally recognized as a badge of quality. That's because for the past 50 years, we've been pioneering service equipment technology, marketing and training programs, as well as operational and supply systems that are now considered the standard for the entire industry.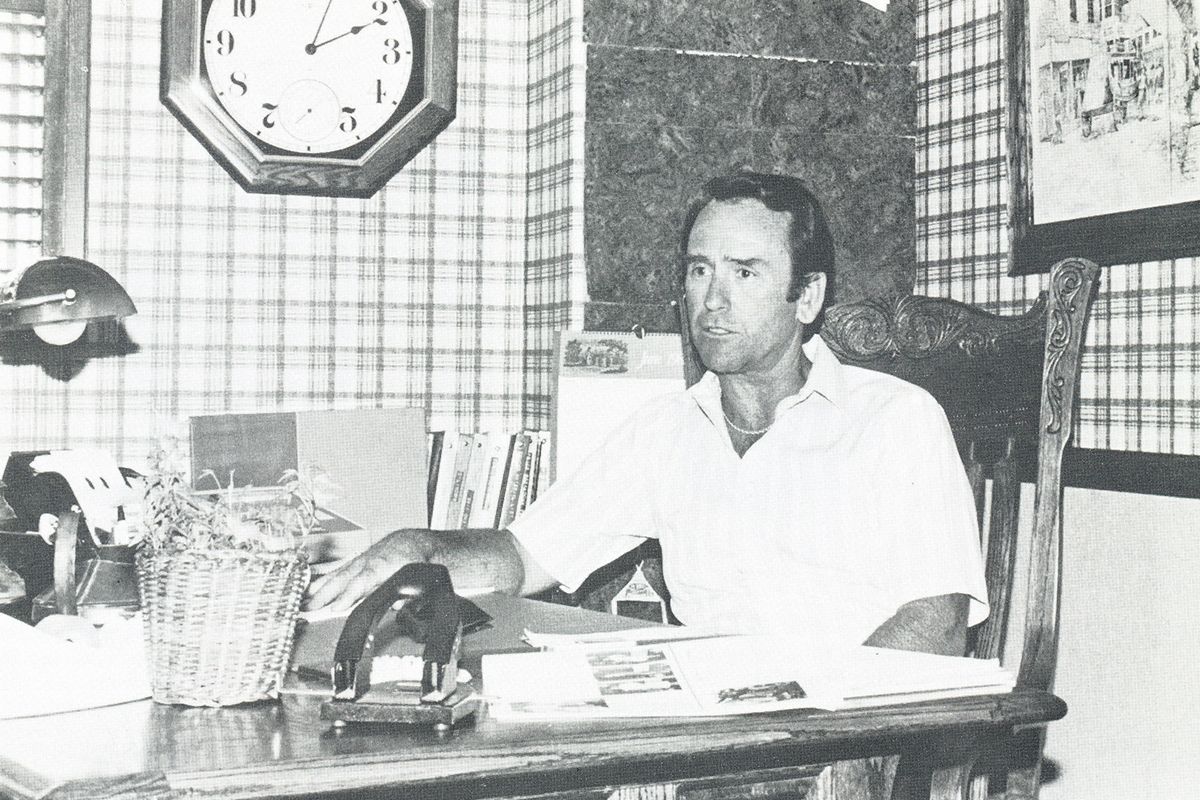 BendPak President, Don Henthorn
We realized all the way back in the mid-1960s that you're either the best in the business or you're well on your way to going out of business. Second place simply isn't an option.
It doesn't get any better
To see what it takes to be the best equipment maker in the world, we have to take you on a journey below the surface of the shop floor. Our lift-building expertise, dedication to craftsmanship, proven designs and refusal to use anything but the highest-graded materials may not be immediately visible to the naked eye, but these core philosophies beat deep inside the steely heart of each of our products. And it is exactly these core philosophies that make BendPak such an outstanding value.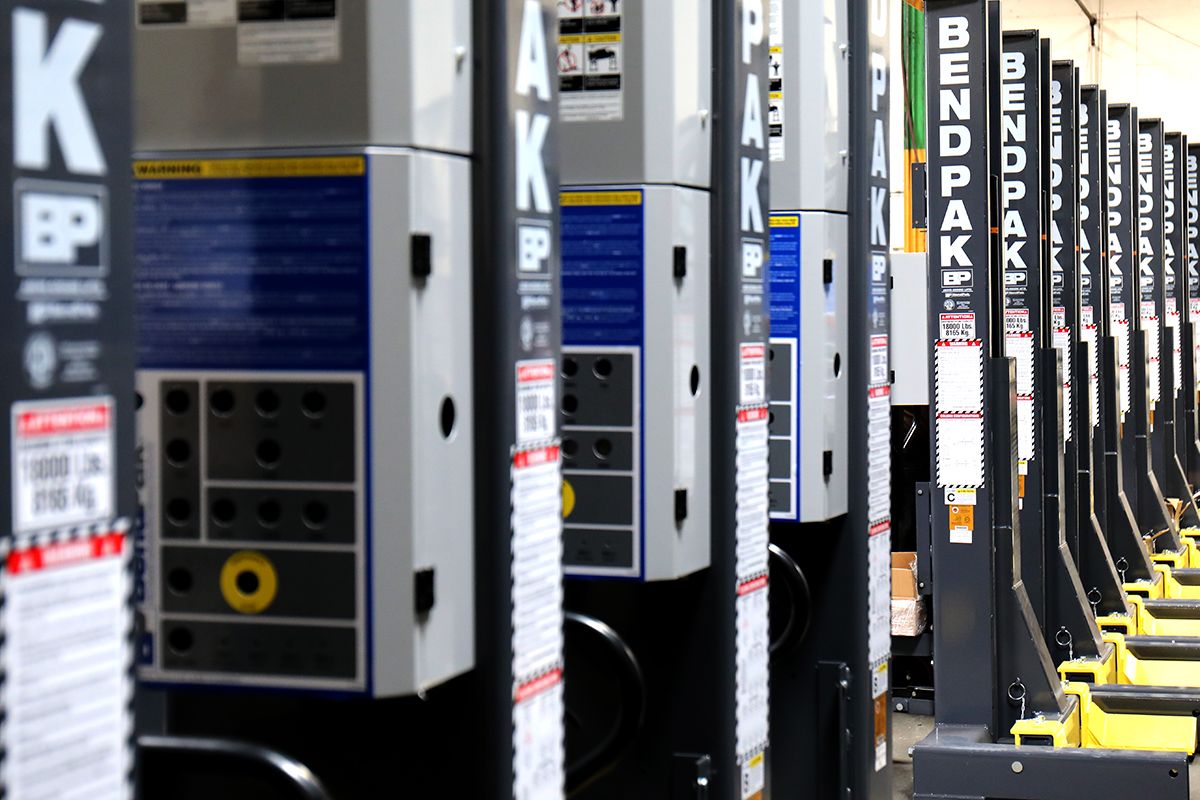 Every BendPak product starts out as premium-grade materials and components. We don't discriminate when it comes to size. If it says BendPak on it, people trust it, and we refuse to take chances with that. That's why we build all our ​equipment with the utmost care, as if we were going to take it home and work under it that night.
The BendPak benefit is walking away knowing that your car lift was built to last. Our durable powder-coat finish resists fading, cracking and blistering. Our columns and integral lifting components hold their shape and remain strong year after year. We continually test and retest our lifting systems at our product development and engineering facility in Santa Paula, CA, and we verify standards conformity using ETL, UL, TUV, GOST, ANSI and CE testing laboratories.
The Benchmark of Quality™
No one in the industry has a more sophisticated or comprehensive research and quality control program. In fact, our competition looks to us for inspiration, innovation and ingenuity for their own products. Their best ideas always seem to begin at BendPak. As writer Charles Caleb Colton famously wrote, "Imitation is the sincerest form of flattery." So while you may find designs, materials or features in our competitors' models that appear to be remarkably similar, don't be fooled. BendPak pioneered and engineered most of those concepts right here in California.
BendPak has been building automotive service equipment the right way longer than anyone else, always with the best materials and components. From top to bottom, no lifting system has better quality, durability or longevity engineered into it than a BendPak.
Innovation makes the world go 'round
As they say, "Innovate or disintegrate." If we keep up the way we do business, BendPak is going to be here for a very, very long time. In early 2010, Managing Automation Magazine honored BendPak with the prestigious Progressive Manufacturing 100 Award, placing BendPak on the short list of innovative manufacturing companies, alongside organizations like Cisco, Pepsi, Northrop Grumman, General Motors, Siemens, IBM and Xerox Corp.
Most impressively, BendPak was the only automotive lift manufacturer to receive the PM100.
A brand is born
In 1997, BendPak introduced a new line of equipment under a new name: Ranger Products™. Ranger has since come to be associated with our ​wheel service and other shop equipment products. This distinction helped us grow, and it gave a new identity to both our company and our customers' shops. Our visibility rose drastically with the expansion of Ranger's offerings, and we often refer to our company using both names, as BendPak / Ranger.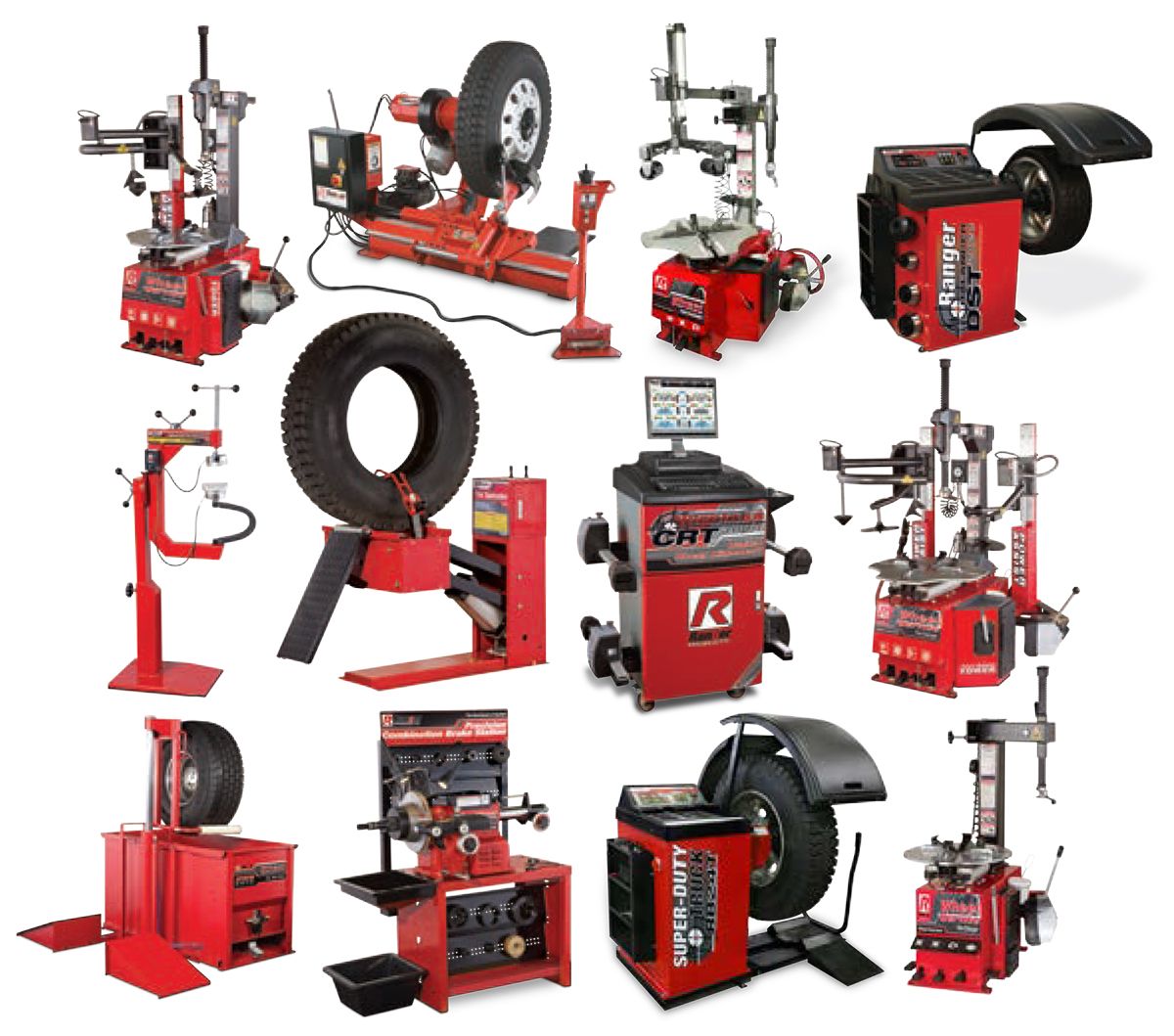 2017: A year of change
All of us at BendPak will remember 201​7 as the year we turned a backyard 70,000 sq. ft. excavated dirt patch into a massive shipping warehouse. The new facility allows us to speed up the distribution of thousands of pieces of equipment, parts and components. Not to mention, we're expanding again in 2018-19! Adding two massive buildings in as many years further cements the legacy of BendPak as a proud California institution. We're just as proud that expanding means more local jobs and career opportunities across multiple levels in our company.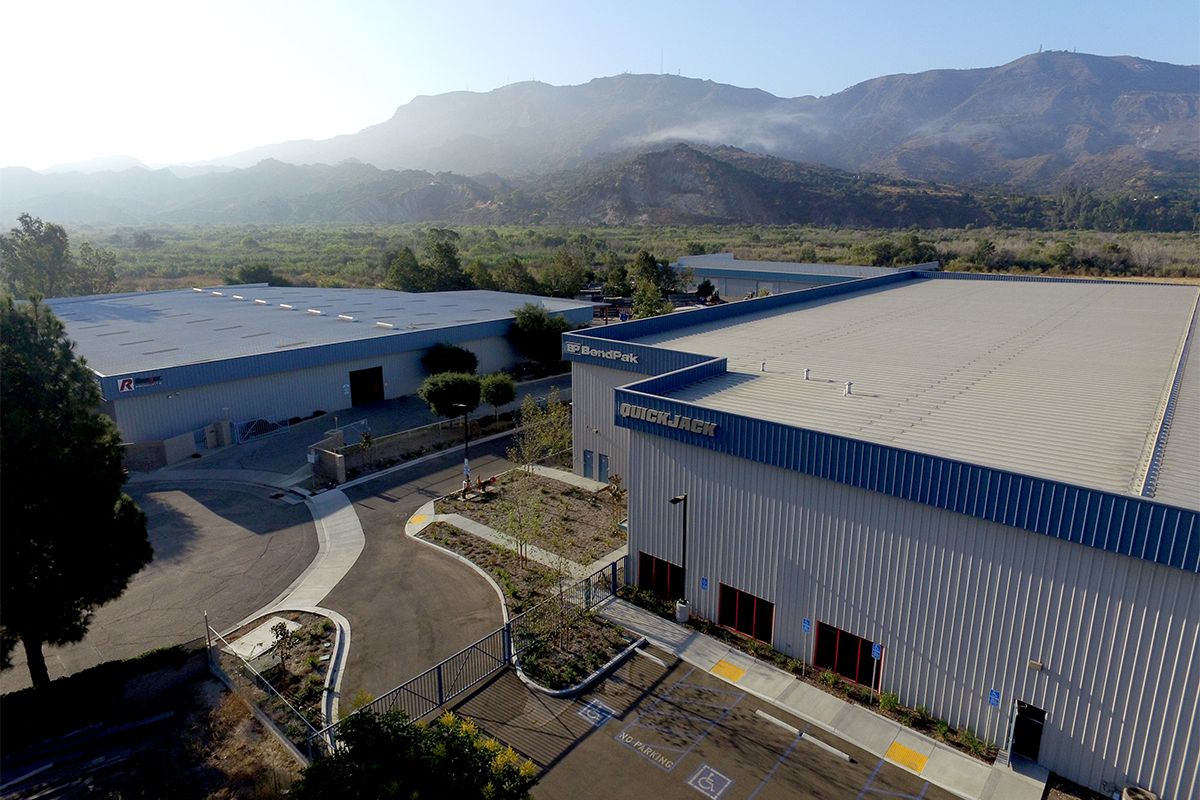 BendPak goes "Gunmetal Gray"
Late in 201​7, BendPak made the decision to switch from our classic blue car lift finish to a sleek, modern-looking Gunmetal Gray. The change was received with overwhelming admiration from our distributors and customers. While blue certainly pops in most garage settings, we thought it was time for us stand out without drawing as much attention to ourselves. The new color scheme, complete with yellow accents, blends better in most garage environments. We love it, and we hope you do too.
Thank you
To all our customers, past, present and future, we extend our warmest thanks for making us the world's leading automotive service equipment provider for the last 45 years. Of all our accomplishments, we are proudest of having the trust of men and women who work with our equipment every day. To those who find their calling in a profession or hobby that still can only be mastered through honest, hard work: you are truly the backbone of this industry. Without your craftsmanship and undying love of all things automotive, BendPak wouldn't be here today. We have never forgotten that.
Our promise has always been to support you in every way possible, just as you have always supported us. We renew that pledge every time you hear a friendly voice on the other end of the line say, "Thank you for calling BendPak, how can we help you today?"