Community
Steve at Da Rod Shop, located in Simi Valley, CA, might as well be our very own car lift salesman. The truth is, he's just a great guy, he's local, and he agreed to an interview. When we showed up, he was all too happy to talk to us about his beautiful red car lift. Here's what he wants the world to know about why he chooses BendPak:
BendPak offers a complete range of durable two-post lifts with lifting capacities ranging from 9,000 to 18,000 pounds. We have an XPR-10AS-168. It lifts up to 10,000 pounds and has a height range of 168" rather than the normal 145".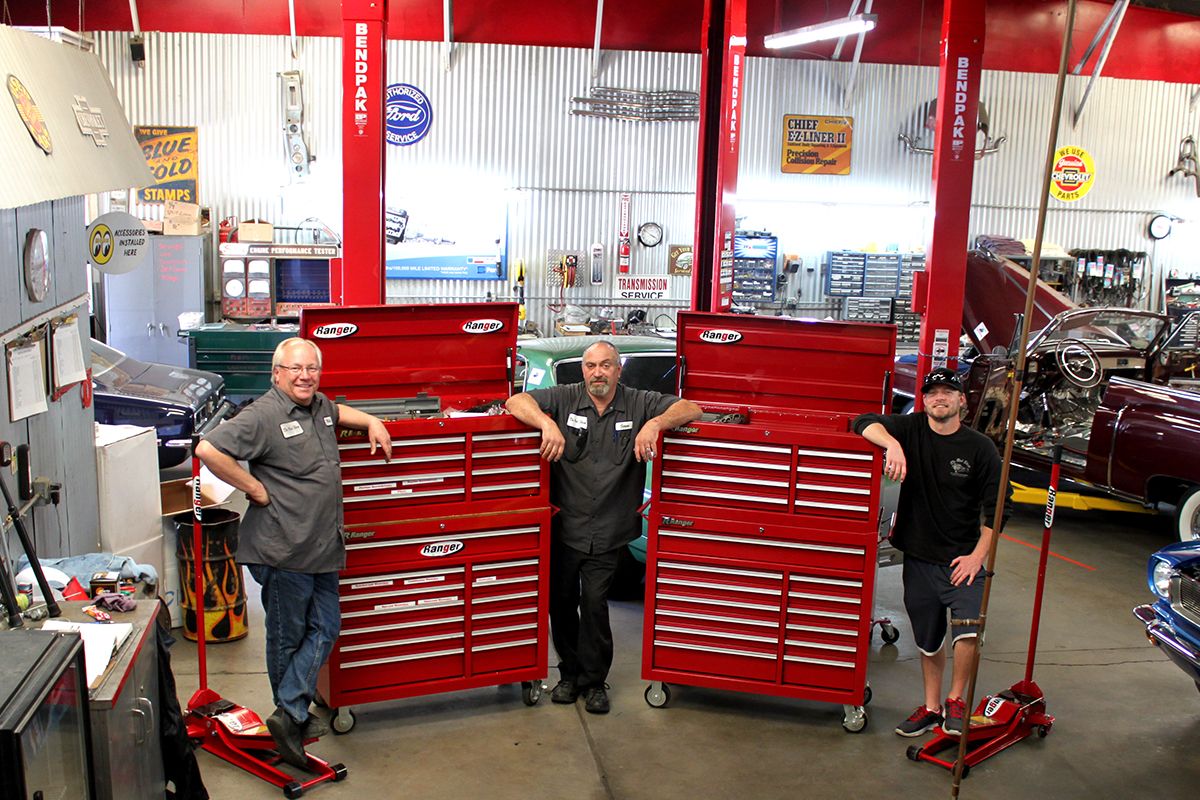 We had it custom-finished in red to match the trim around our shop. The "A" stands for asymmetrical, which means the front arm is short and the rear arm is longer, so we can load the car more to the rear. This gives us the capability to open the door when we're working on the vehicle. The thing I like about this car lift, it has a safety feature at the top. So, if we lift the car to high, it automatically shuts down.
It has rubber mounted on the main posts, so if you open the door, you won't ding them. Lifting pads on the arms are rubber, so you won't scratch the frames, and there are multiple height adjustments for lifting. If you're using a truck or lowered car, whatever you're trying to lift, it makes it very convenient.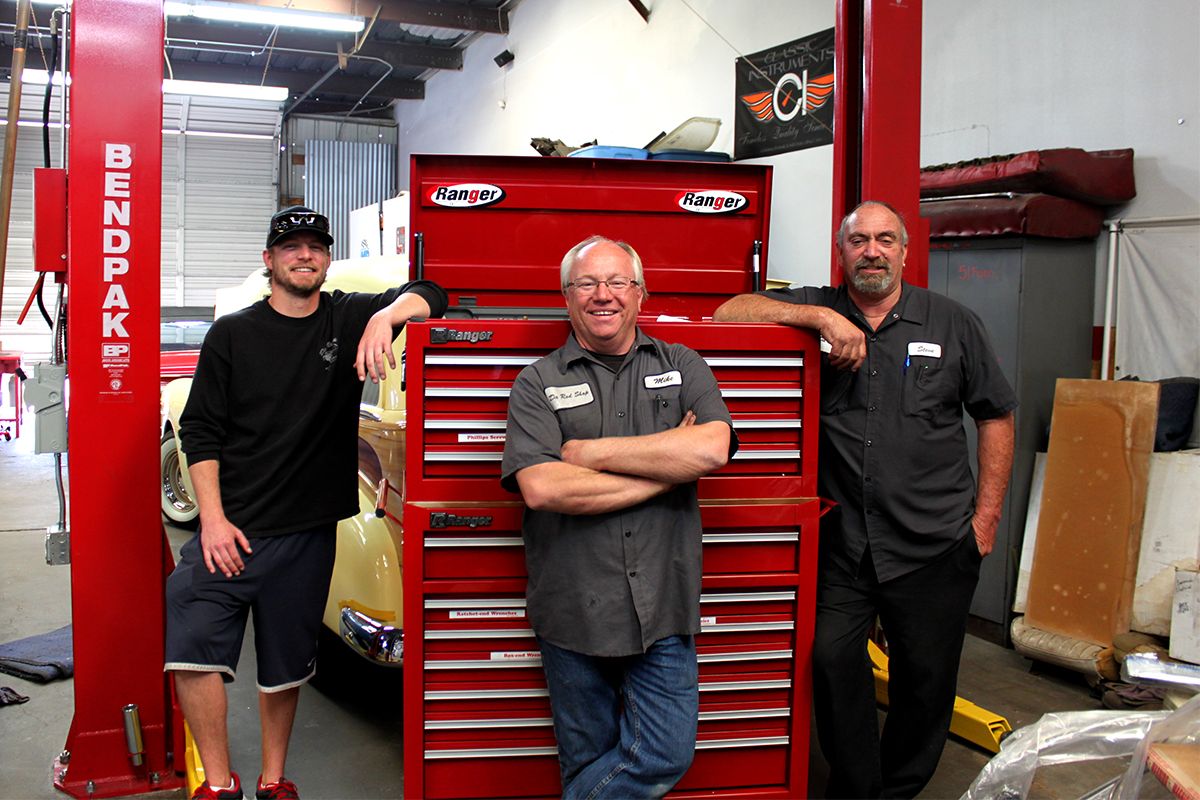 Here at Da Rod ​Shop, we work on everything from low-riders to raised trucks, and having this car lift has been a real plus for us. We're able to lift whatever vehicle comes into the shop.